Meet the Radical Workers' Cooperative Growing in the Heart of the Deep South
Cooperation Jackson is trying to build an alternative economy for the city's majority-black residents.
On November 9, people across the left woke up and wondered, "What do I do now? Under total Republican control, how does one fight for progressive change?"
Kali Akuno, the co-founder of Cooperation Jackson, a workers' cooperative in Jackson, Mississippi, has been grappling with that question for years, and believes his organization provides a good model for progressives who still want to effect change under President Trump. When Donald Trump was elected, Akuno felt like he could tell the rest of the country: "Welcome to Mississippi."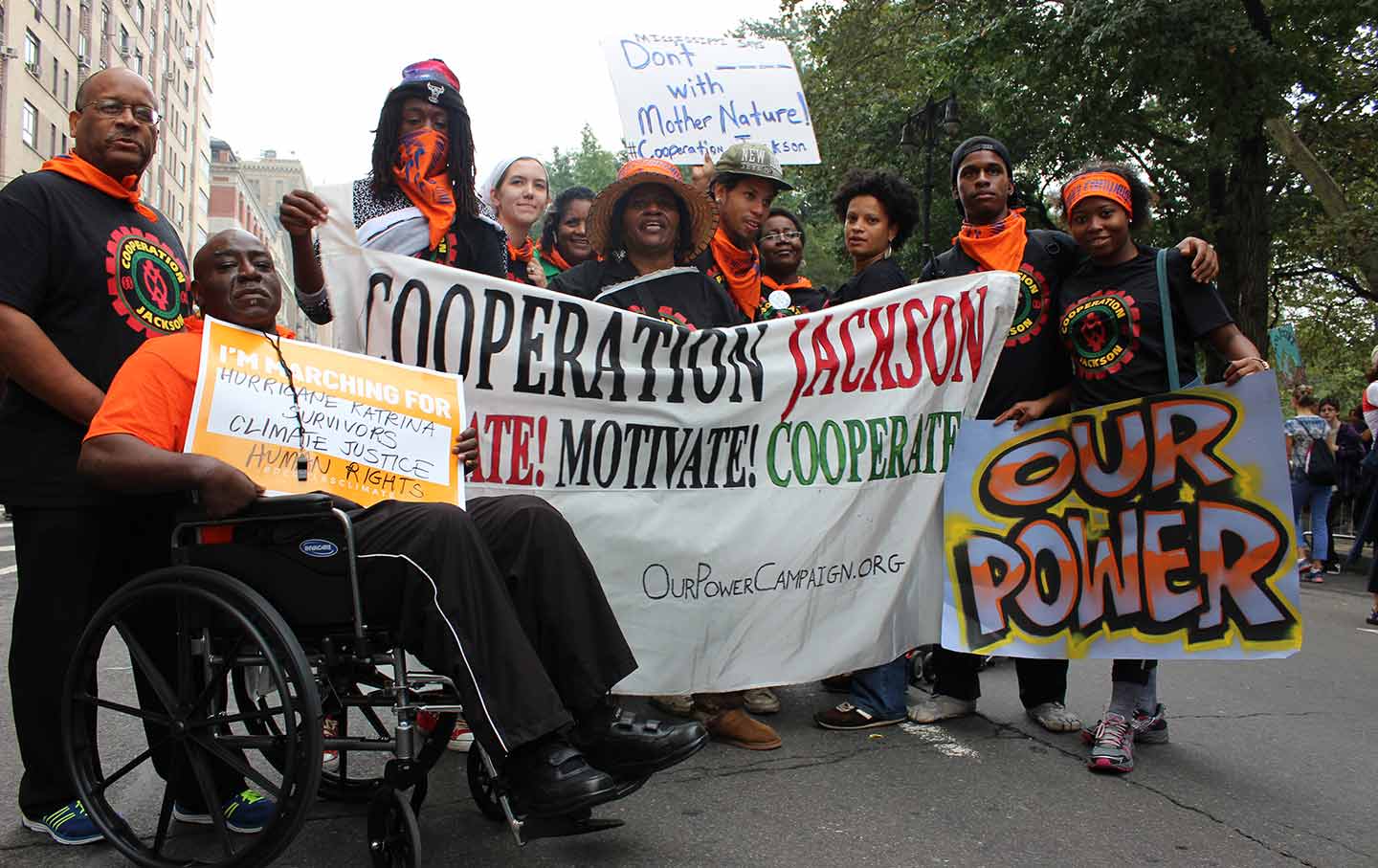 …
Cooperation Jackson is a workers' cooperative, started in 2013, that is striving to be a one-stop-shop for activism and economic development in the city. So far the co-op is small: a farm, a couple-dozen plots of land, a little over 100 dues-paying members, and a community center. But it's aiming to be much more. The organization's mission isn't to just help Jackson residents, but to give them an entirely new, supportive economy in which to operate. The idea is essentially this: Since Jackson's current economy isn't working for its residents, and its current political system isn't doing much to help, why not create a new economic and political system right alongside the old one?
"We want to become the dominant feature of our local economy," Akuno told me over the phone. "It's really about a localization of the economy, about maximum control in the community's hands. These are the things we can do that protect us from the ravages of global capitalism."
Co-ops of course aren't a new idea, but Cooperation Jackson is unique in its comprehensiveness, its ambition, and its embrace of radical black politics. Akuno says he appreciates the work of other co-ops: There are plenty of examples of well-run economic alternatives to dominant economies, from a worker-run laundromat in Cleveland to the countless food co-ops throughout the United States. But many shy away from explicitly political goals. Cooperation Jackson, by contrast, wants to use worker-owned and -managed companies to create an economic alternative for black Jackson residents outside of capitalism, especially in an era of conservative political rule. … MORE